For Band students, music supplies and instrument rentals/purchases may be obtained from the following stores in our area. It is advised you phone ahead to determine hours and availability.
Supplies
Parents are responsible for providing an instrument and book for their child. Students will be using Sound Innovations Book I for Concert Band. (See below for links to buy)
The appropriate care kit for your instrument is recommended and will help keep it in working condition.
A music stand for practice at home is also strongly recommended.
Percussion players should rent a percussion bell kit.
It is important that you rent or purchase a high quality instrument, as they are less likely to have problems. Major brands include Yamaha, Selmer, and any of the many brands sold through Selmer.
Instrument Care Items
Book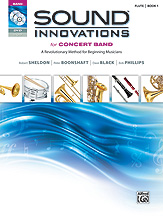 If you want to buy the book online, use the links below for your instrument.