For Band students, music supplies and instrument rentals/purchases may be obtained from the following stores in our area. It is advised you phone ahead to determine hours and availability.
---
Supplies
FOR ALL BAND STUDENTS
Parents are responsible for providing an instrument for their child. View the store info listed above.
A music stand for practice at home is also strongly recommended. Affordable options are available at stores or through Amazon.com.
FOR BEGINNING PERCUSSION STUDENTS
FOR BEGINNING CLARINET, SAXOPHONE AND TRUMPET STUDENTS
Please go to hillcrestarts.com or contact Janine Delwarte for more information. (818) 429-0324, delarte@roadrunner.com
---
Instrument Care Items
---
Book (for Michelle Hagen's classes only)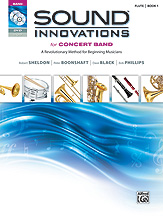 If you want to buy the book online, use the links below for your instrument.